ZOHO - Off Campus Drive in Bangalore - November 2017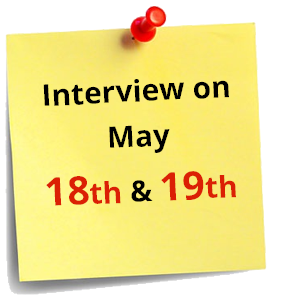 We are looking to hire Software Developer, Content Writer & Support Engineer. Here's what you'll have to know before you register:

Registration is mandatory to appear for the written test.
We have requirements for different experience levels.
The written test will happen in Bangalore.
All positions are based at our Chennai or Tenkasi offices..
Software Developer
As a Software Developer in Zoho Corporation, you will be contributing to the design, development and maintenance of our suite of products. If you're confident about writing well designed, self explanatory, and optimal code, then this is for you. You will be working in a fast paced, challenging environment and extra brownie points to you, if you're a good team player!

Skill Set: C, C++, C# & JAVAExperience: 0-5 Years
Apply Now!
Content Writer
Content Writer is responsible for creating product user manuals, maintaining product websites, creating knowledge base /How to articles, writing white papers and blogs. The ideal candidate should have an impeccable English - both written and oral communication skills and a flair for writing. The qualifying rounds will test their language skills and aptitude.

Experience: 0-3 Years
Apply Now!
Support Engineer
The ideal candidate will be responsible for configuring and troubleshooting our product to resolve our customers' technical issues, through phone calls, emails and online web sessions. You will support the customer by acting as the liaison between the customer and other internal teams. Strong written, verbal communication skills and troubleshooting skills is must to have. Should be willing to work in different shifts. Your ability to work in complex networking concepts with a sound understanding on Office suite, modern Microsoft OS, Windows and support management applications will earn you bonus marks.

Experience: 2- 8 years in Enterprise Technical Support in domains like Anti Virus, Backup, Active Directory and Windows Server Mgmt.,
Apply Now!
Venue will be notified later through call letter
ZOHO recruits by itself, please stay away from any consultant that claims to place you in ZOHO
©2017 Zoho Corporation Pvt. Ltd. All rights reserved.